CNP EMS Industrial Safety Services is a premier service provider of Emergency Medical Services and H2S Safety Services for Industry.
Emergency Medical Services
CNP EMS' s medical services can provide industrial and other clients reliable and easily accessible onsite emergency medical care. Our emergency medical services ensure that customers are in compliance with Occupational Health and Safety (OH&S) codes and corporate standards.
Our medical services include:
Basic Life Support Alberta – Registered Primary Care Paramedic or Emergency Medical Responder
Onsite H2S Safety Services
CNP EMS H2S specialists are trained to provide safety services to a range of sour gas operations, from low to high hazard projects.
Services Inquiry
Troy Linderman (403) 563-0841
Rick Craig Field Operations (403) 835-7990
 Doyle Townsend (403) 852-3999
CNP EMS is committed to maintaining an effective safety program to protect its workers, its property, its clients and public from accidents.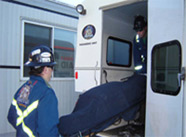 CNP EMS provides a wide range of standby medical services for worksites or events that require the presence of medical expertise and equipment on site in the event of an emergency.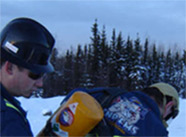 CNP EMS Safety Specialists are trained to provide 24 hour continuous monitoring of sour operations. Our specialists carry all necessary certification and up to date training required to handle all levels of hazardous project.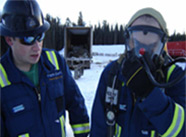 ---
Memberships